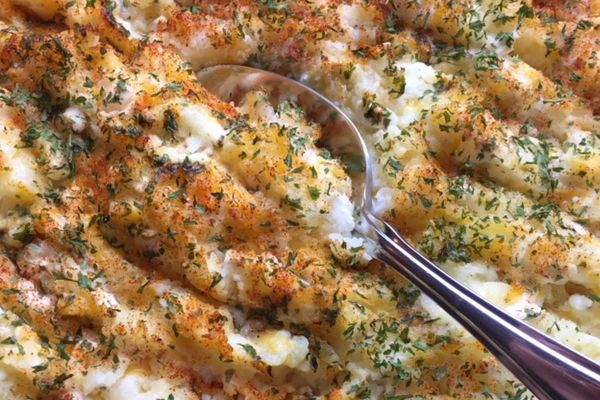 A potato casserole like the one served at an old school steakhouse in the heart of Nebraska beef country. Who could do it better?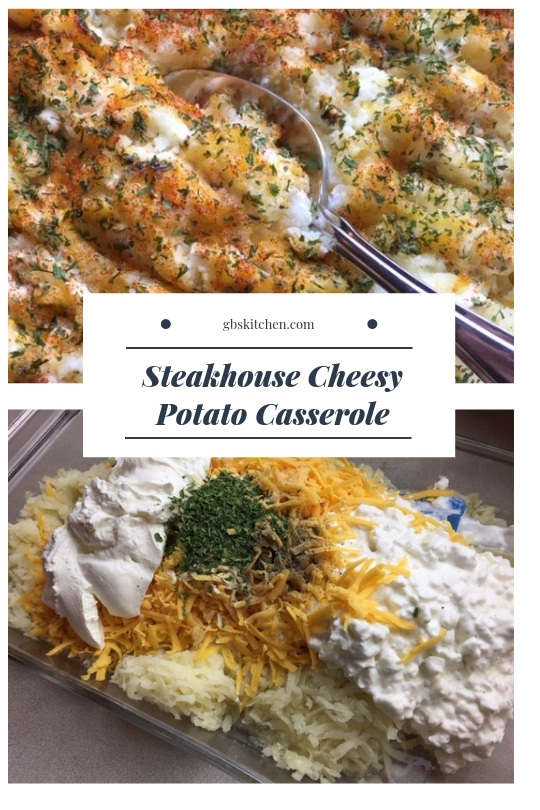 In our family, it's a big-time favorite. Let's face it. We just love potatoes. We simply call them "Dreisbach's", after the steakhouse in Grand Island, Nebraska that made them famous. There are lots of variations, all knock-offs of the original that was served at the swanky Dreisbach's Steakhouse. It was iconic, called by some the best steakhouse in the world. In 1988 Pat Dowd was named restaurateur of the year in the Taste of Nebraska Awards. Their steaks were legendary, the potatoes, divine!
Heres how you do it!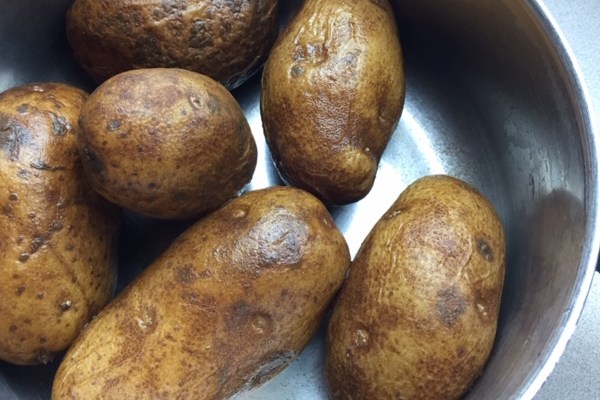 Cook up some potatoes "in the jacket" and let them cool a bit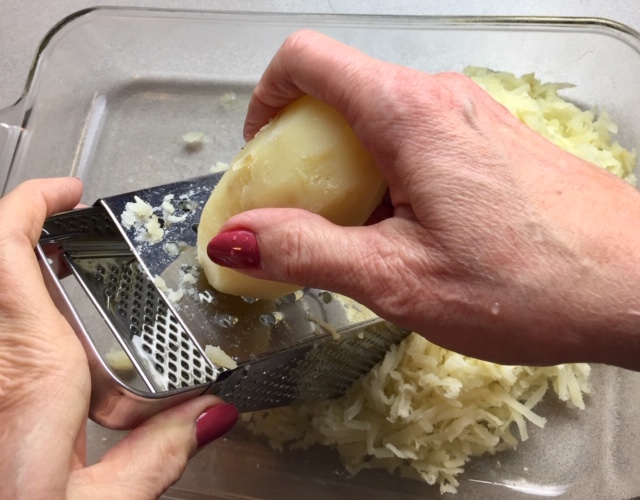 Grate them into a greased casserole dish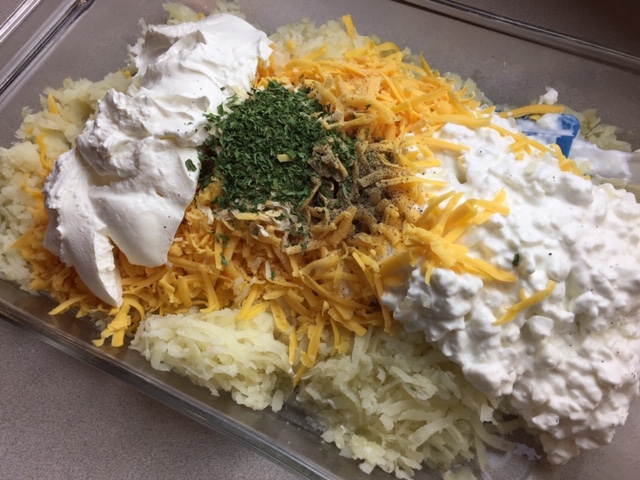 Add everything else.
Stir it up and sprinkle with parsley and paprika
Now, you can stop and stick it in the fridge and bake it in a day or two. Nice to make ahead! Or go ahead and bake it right this minute!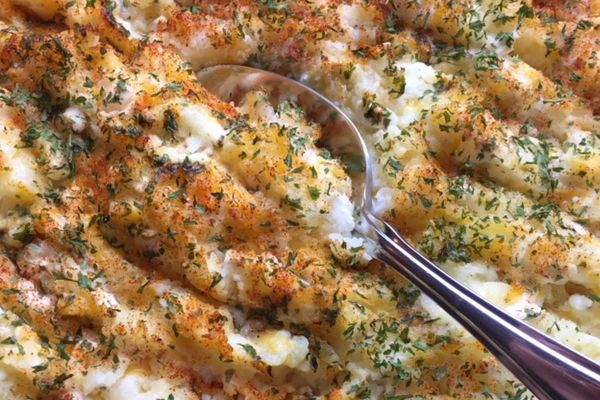 The tips of the grated potatoes will brown and get ever-so-slightly crispy. The inside of the casserole is full of creamy, cheesy goodness. Oh my gosh this is making my mouth water! It's the perfect accompaniment to steak of course, but a fantastic side dish with any kind of meat! Even finicky cottage cheese haters love it! I'll bet it becomes a family favorite at your house, too. (P.S. I did put some shortcuts in the recipe if you need a faster workaround!)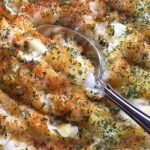 Classic Steakhouse Cheesy Potato Casserole
Made famous by an old school steakhouse in the heart of Nebraska beef country, this recipe is the real McCoy! You want to hang on to this one! It's a hearty, super-tasty crowd pleaser!
Ingredients
6

medium

Russet potatoes

cooked in the jacket, cooled

1 1/2

cup

small curd creamed cottage cheese

not low fat

1 1/2

cup

sour cream

1

cup

shredded sharp cheddar cheese

2

Tbsp

instant minced onion

1

tsp

garlic powder or more to taste

1

Tbsp

dried parsley

salt

to taste, use your favorite seasoned salt if you like

1

tsp

pepper or to taste
Instructions
Peel and grate potatoes. Put in a greased casserole dish. Add other ingredients, stir to combine. If desired, sprinkle with additional parsley and paprika for color. Bake 30-40 minutes at 350 degrees until lightly browned.

You CAN use 2 pounds of frozen hashbrowns for this casserole and bagged shredded cheese if you are short on time. This can be made ahead and baked the next day. Will need to bake a little longer if you take it straight from the fridge.
If you enjoyed this recipe today, please share it on your social media accounts like Facebook, Instagram, Twitter and Pinterest. I'd sure be tickled and ever so grateful, thank you!
If you haven't already, check out my Facebook page where I'll be posting easy, delicious and family-friendly recipes every week!